This June we welcomed one of our customers to the lab to gain first hand experience of stable isotope analysis. Dr Irene Maier recently took up a post doctoral position in the Quaternary Geology and Climate unit of the Norwegian Geological Survey (NGU), Trondheim. Under the direction of Dr Jochen Knies, Irene is being supported by an EU Marie Curie award to work on their Changing Arctic and Sub-Arctic project.
During her visit to the laboratory Irene gained practical experience of preparing marine sediments for carbon and nitrogen isotope analysis. This involved; decarbonating the sediments in preparation for organic carbon isotope analysis, removal of organic nitrogen from the sediments and preparation of the different sediment fractions for analysis on the mass spectrometer systems. By doing this, Irene now has an understanding of the processes involved in stable isotope analysis which should come in useful when she receives data for future samples that we will be measuring for NGU.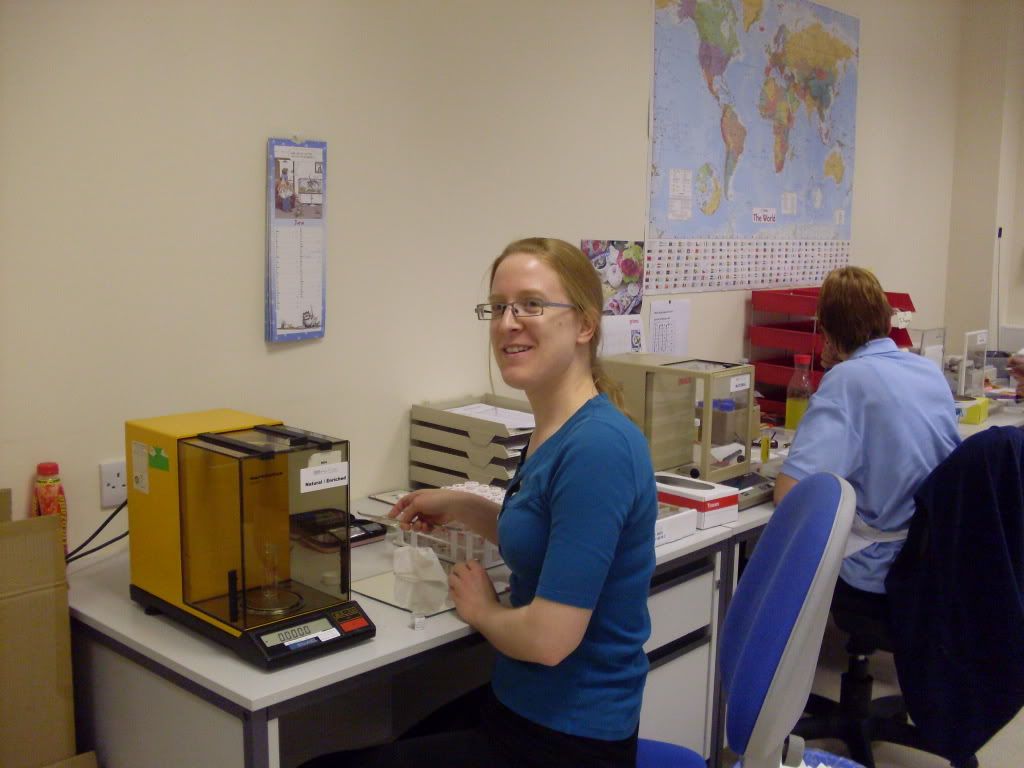 Irene preparing samples at one of the laboratory balances (above) and learning how to operate one of the isotope ratio mass spectrometers (below)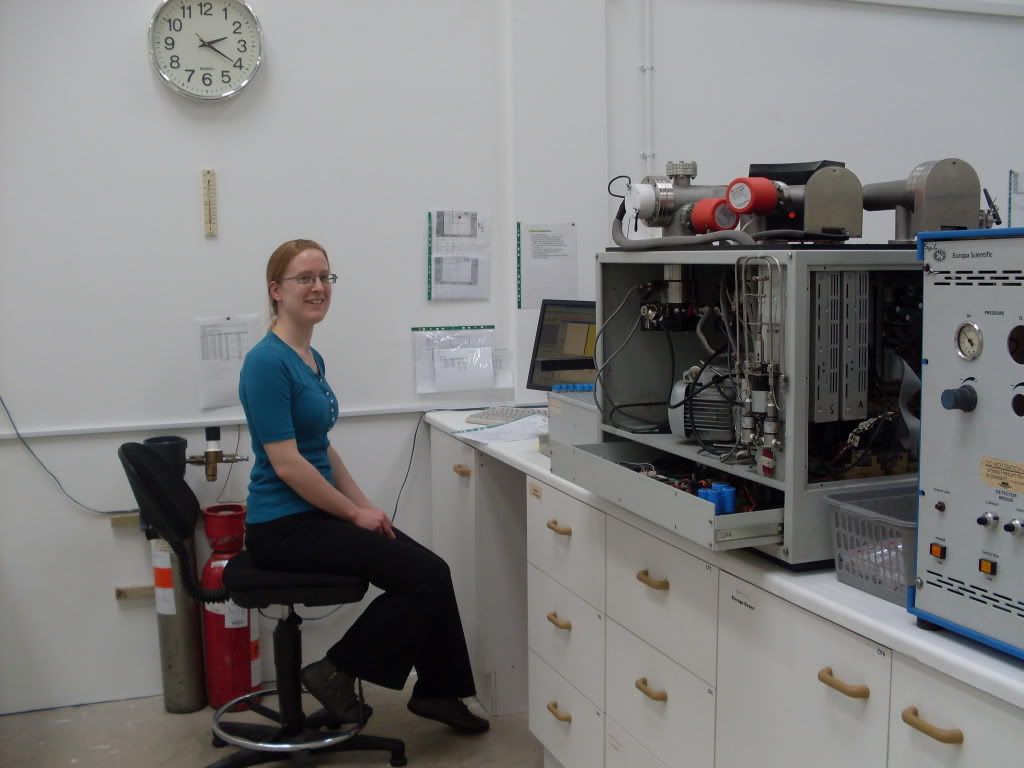 In July we were joined by a second student for a summer placement. This time it was Charlotte who had just completed the first year of her degree course in environmental sciences at Manchester University. Charlotte spent a couple of weeks with us gaining practical experience of common laboratory techniques which included; centrifuging, pipetting, ion-exchange chromatography and using 5 place balances to weigh and prepare samples in tin capsules ready for isotope analysis.